Welcome To Omoboja Guest Hotel
Stay in style in a new design hotel in Ekiti State, Nigeria
Omoboja Guest Hotel is one of the best Hotels in Ekiti, Located in Ise Ekiti. All rooms are equipped with modern technology and the best environment you can ever experience in Ekiti State. The hotel is a 25minutes drive from Ise to Ado-Ekiti. Ise-Ekiti is centrally located within Ekiti State. You can get anywhere in Ekiti within 30 minutes.
The atmosphere is quiet, conducive for events, conference, seminars and any meeting. The hotel is aimed to promote tourism and to change the landscape of hotel and hospitality industry in Ekiti and Nigeria as a whole. Read More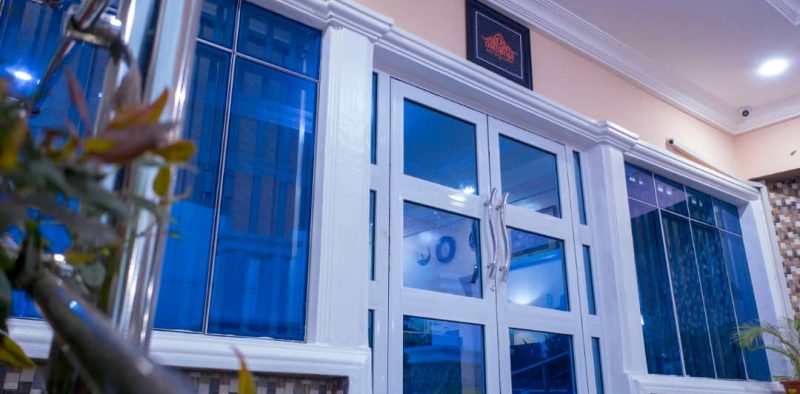 O
m
o
b
o
j
a
h
o
t
e
l
Asun & Barbeque
VIP Bar
Open Bar
Conference room
Restaurant
Events
Asun & Barbeque
Our fish /chicken barbeque or ASUN is the best in town. You will always come when you taste this spices marinated fish or chicken prepared in a best clean environment. Check our barbeque and ASUN spot out.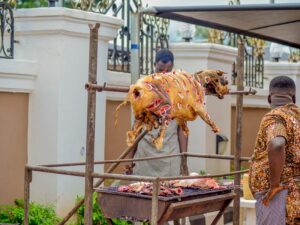 VIP Bar
Our VIP bar is spacious and comfortable. We have all kinds of wine, beer and drinks you can get for an affordable prize. Our staff will provide you with excellent services that you will ever remember.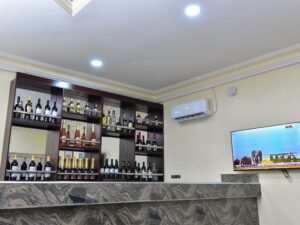 Open Bar
Our bar is well ventilated and open. You will experience comfortable and friendly environment; you can dine in or order for barbeque or ASUN while listening to your choice of music. Check us out at the open bar
Conference room
Omoboja Guest Hotel conference room can occupy between 50 to 60 persons for meetings, retreat, get-together. We provide you with all necessary equipment's for audio and visual, food and beverages as required. Our conference room is equipped with air condition that can be adjusted to your comfort, internet and Wi-Fi connections are also available.
Restaurant
Our restaurant is open 24/7 starting with complimentary breakfast for our guest. You can choose any item from our menu list or you can enjoy meal of your choice. Our waiter and waitress are there to give you the best services.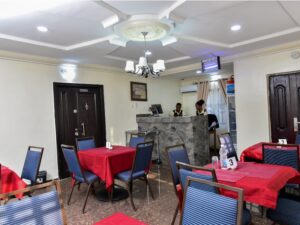 Events
You can conduct an event at Omoboja Guest Hotel ranging from open space events, birthday party, marriage party, get-together, photo shoot for any ceremonies, you can customize any event to suit your taste. Just tell us what you want, we will accommodate you.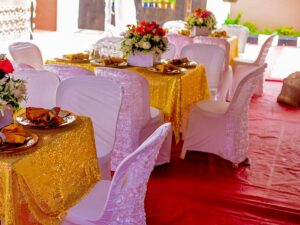 Relax in style and comfort
Enjoy ultimate relaxation in one any of our rooms, including a conference hall equipped with all you need to hold your meeting. Designed with your comfort in mind. All rooms offer free high-speed wireless internet, natural light, as well as coffee and tea facilities. Come away after days of work and unwind and recharge in style.
Check Details

Explore All Suites

Our Gallery
Take a pictorial tour of our Facilities
Tucked away in a serene, peaceful, and beautiful environment, Omobaja Guest Hotel facilities are world-class. The facility is built to offer you a home away from home. A place where you can relax, recharge, and rewind. Take a tour of the gallery below.
Aerial View
Reception
Restaurant
VIP Bar
Conference





































see the full gallery